For the young at heart who still crave adventure
Mackay Adventure Lodge isn't your average lodge accommodation.
It's a unique space where board-culture and boutique digs collide; a hub of adventure, activity and care-free fun. It's a place where young and free souls can channel their adventurous spirit all while lapping up the luxury of boutique accommodation.
Oh, and did we mention Mackay's only dedicated wake park is right on our doorstep?
Life is better when you're wild and free
People visit Mackay for many reasons, but the best sorts come for adventure and to have time away from the sameness of everyday life. If your soul craves adventure and is calling out for days spent on the water wakeboarding, kneeboarding and having some outdoor fun, Mackay Adventure Lodge is the place to do it.
Want to explore off the beaten tracks? We've got you covered. Keen to discover Mackay with some locals who can show you hidden gems others rarely get to see? We can help with that too. Or, if all you want to do is wake up and head straight to the water with your board – you can. You can really do it all when you stay at Mackay Adventure Lodge.
Whether you're a family looking for an adventure together or someone who's just gotta escape the grind and enjoy some time on the water with mates, Mackay Adventure Lodge is the place to stay.
We built Mackay Adventure Lodge for the grown-ups who don't want to grow up, because life's better when you're wild and free.
Book Direct Bonus > Free transfers
Stay 3+ nights and we will pick you up from the Mackay airport, bus or train station for your stay with us. 
Book Direct Bonus > Free Sunrise Tour
Stay 4+ nights and receive a free Friday ticket to our Beach Sunrise with the Wallabies Tour. 
Get more with bonus perks
I just need some time in a beautiful place to clear my head.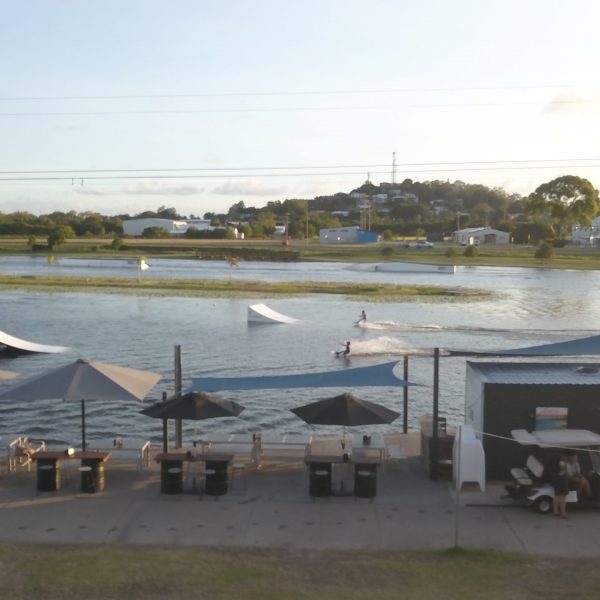 Luxe bedding and linen, extra pillows, wall mounted TV with Netflix
+ all our inclusions
A no frills room but with a super comfy bed and extra pillows.
Ensuited air-conditioned rooms with 8 – 10 people sharing.